~ Puppy Photo Gallery ~
Page 2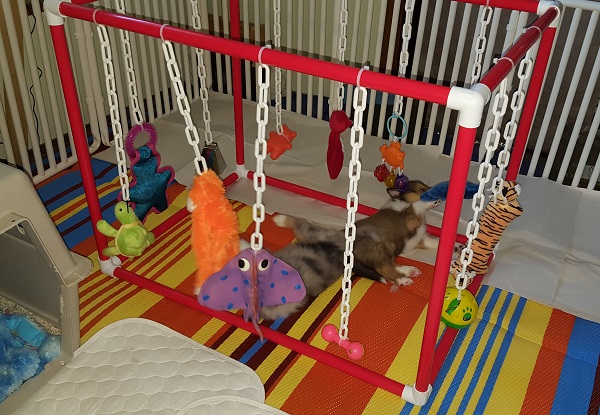 Five weeks old and rocking out with their play center!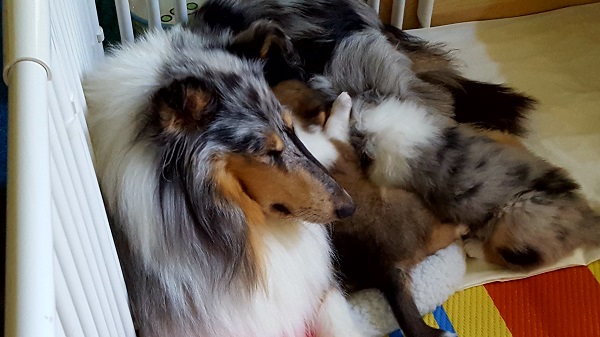 Beautiful Jamie caring for her puppies at 5.5 weeks old.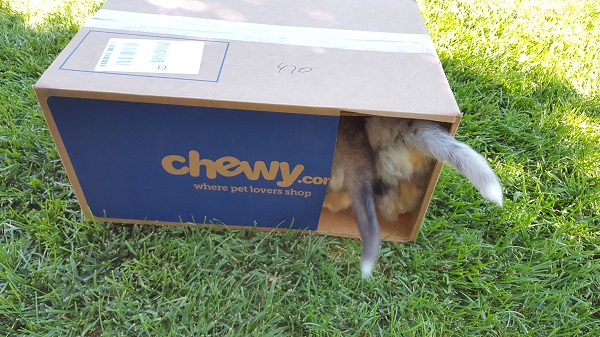 Almost too big for the Chewy box cave at 6 weeks!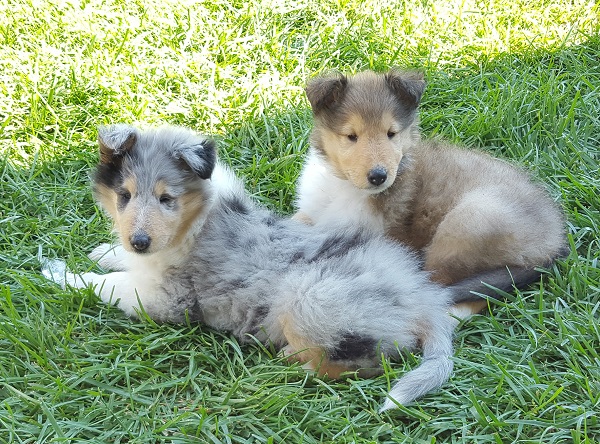 Six and a half weeks old.
Previous page of puppy photos

Next page of puppy photos
Back to the Burlywood Collies home page...